Shane Mosley vs. Pablo Cesar Cano: Fight Time, Date, TV Info and Preview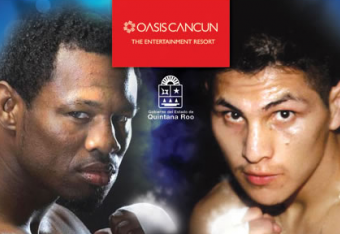 "Sugar" Shane Mosley (46-8-1, 39 KO) is fighting again, even though it would seem to be a bit of a fruitless venture.
The 41-year-old future Hall of Famer will take on 23-year-old Pablo Cesar Cano (26-2-1, 20 KO) on Saturday, May 18, at Grand Oasis Resort in Cancun, Quintana Roo, Mexico.
Mosley has lost his last three fights, but he apparently still believes he has something to offer in the ring. Cano, meanwhile, will be looking to add a win over a huge name in the sport, even though a victory over Mosley isn't as impressive as it used to be.
Can Mosley conjure up another special performance, or will Cano batter him further toward retirement? Here's how you can watch.
When: Saturday, May 18, 9:30 p.m.
Where: Grand Oasis Resort in Cancun, Quintana Roo, Mexico
TV: Fox Deportes
The Book on Mosley
Delusional or Determined?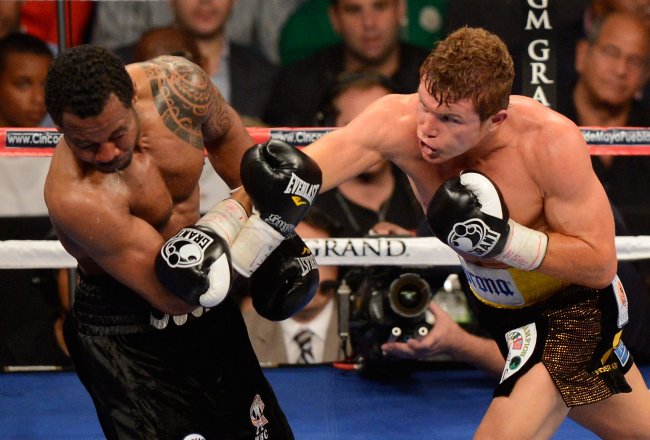 Mosley doesn't need to win another fight to complete his legacy. He's already defeated the likes of Oscar De La Hoya (twice), Ricardo Mayorga, Fernando Vargas and Antonio Margarito.
Like many aging fighters, though, he has stuck around the brutal game too long. Most believe Mosley should have walked away from boxing for good at least a year or two ago.
Those who long for Mosley to hang up the gloves will be especially troubled by what he had to say to Rene Umanzor of Boxing Scene:
This is a long-term return, I'm coming for a title. I want to be champion again. I want to make history. After Cano I want one more fight and then look for a world championship. I see this fight as a new beginning for me. I have my father back [as trainer].
I guarantee you will be the same Sugar Shane Mosley [of old]. Pablo Cano is very strong, he likes to fight and that's the most important thing. I think the fight will be very good because of the styles and we also have very good chins.
This seems like the classic case of a fighter not realizing what almost everyone around him seems to have known for some time. Mosley's days as a relevant fighter are done, but the intense pride, competitive spirit and desire to be in the spotlight is what drives him.
While those traits are great for a fighter in his 20s and even 30s, the combination is likely harmful for a man in his early 40s.
If you watch this interview with Mosley and former heavyweight champion Chris Byrd, you can just hear the pride Mosley has as he talks about his in-ring accomplishments.
Also, Byrd alludes to Mosley's ultra-competitive nature. Because the two men are good friends, Mosley is loose and the interview is especially informative and revealing.
I've always loved Mosley, but as a fan of his, I'm concerned for his health moving forward. As a fan of the sport, it is hard to get excited about watching an all-time great compete at 60 percent of what he once was.

In the Ring
Gauging what Mosley still has left is difficult. Speed and punching accuracy were once his best assets, but Father Time has stripped him of the former quality.
Fortunately—or perhaps unfortunately—Mosley's opponent on Saturday night isn't very quick. Because of this, Mosley will be far more competitive in this fight than he has been in his previous three losses.
He obviously has far more experience than Cano, being 18 years his senior. That could also play a major role in the fight.
While that may work out for him on Saturday, it will only further obscure the long-term prognosis.

The Book on Cano
Is He the Legend Killer?


Besides having gory and competitive scraps with Paulie Malignaggi in October 2012 and Erik Morales in September 2011, Cano hasn't faced well-known opposition.

He lost both of those bouts, but if he proved nothing else on those two occasions, the young Mexican fighter from Atizapan de Zaragoza, Mexico, proved he's rugged.
When he faces Mosley on Saturday, he'll be trying to smash him straight into retirement. He said as much to Salvador Rodriguez of Boxing Scene:


It's a great opportunity to beat a legend like Shane Mosley. It is a challenge for me. No one has ever knocked him out, and I would like to be the first. I know it will be difficult.
But I'm not focused on a knockout, I'm focused on winning. When I fought Erik Morales I was young and had very little experience.
Later on with Paul Malignaggi I was stronger, better prepared and I think I won the fight even though the judges gave it to him. So the third time's the charm, and this is my chance.

If he accomplishes his goal, he could become the man who finally ends Mosley's career.

In the Ring

Cano can bang, but he isn't hard to hit at all. He comes straight forward with little head movement, and he looks for the knockout in most situations.
If you look at his fights, Cano has an odd dynamic to his defensive game. He has a tremendous chin, but he also has a history of cuts.
While he will struggle with Mosley's "speed" and experience, Cano's propensity to cut could be the biggest factor in the fight.

My Prediction
This is actually a difficult fight to call. Will Mosley take another step back and thus make himself even more vulnerable, or will he be the same old, old Mosley we saw against Canelo Alvarez and Manny Pacquiao?
I'm betting on the latter and that will likely be enough to win on Saturday. I predict a decision win or late stoppage for Sugar Shane in a fight that really shouldn't even be happening.
Story By: bleacherreport dot com